At Social: Managed, a leading Kansas City SEO company, we know how vital it is to have informative content on your website.  One of the best ways to attract readers is by writing articles or blogs.  In this article we will give you an overview on some of the most important features of a blog when it comes to SEO (Search Engine Optimization).  
Research Before Writing
The best SEO companies in Kansas City know what readers are searching for when using Google. Whether it is "top restaurants in Overland Park" or "best parks in Independence," your blog should feature keywords that are popular search terms for potential customers.
However, a high-quality blog is not just stuffed with dozens of keywords. Google can detect when content is irrelevant and just an attempt to get extra clicks. If you get too carried away with keywords, it can negatively impact your Google rankings.
Structure
As a top Kansas City SEO company, Social: Managed knows that a well-written blog should have a clear structure. An organized blog can typically be broken into three parts:
Introduction (topic is introduced to the reader) 
Body (information about the topic) 
Conclusion (summarize the topic and a call to action) 
Using this structure will give the reader a clear understanding of the beginning, middle, and end of the blog. A consistent flow of information is key to keeping the reader's attention, and sticking to this basic model of writing is a proven method that works on many readers.
Paragraph Length
A paragraph that includes several sentences is perfectly fine for a research paper or an excerpt in a book, but long paragraphs are not recommended for blogs. The best SEO companies in Kansas City typically use short paragraphs to avoid overwhelming the reader with too much information at once.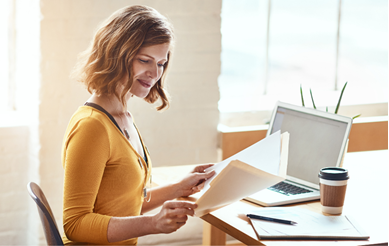 Let Others Read Your Blog 
An extra set of eyes or ears can help find mistakes that you may not have noticed when writing your blog. Having someone else critique your blog will provide an objective opinion on the subject. They can also spot grammar and spelling mistakes.
Many of the top SEO companies in Kansas City will review articles multiple times before they are published.
Keep Adding More Blogs
Improving your rankings on Google is not just about putting a few articles out on the internet. One way an SEO company in Kansas City can climb the Google ladder is to regularly provide more blogs with fresh content. If your site is less active than your competition, then Google will crawl it less often, which could lower your rankings while boosting your competitors'.
"One way an SEO company in Kansas City can climb the Google ladder is to regularly provide more blogs with fresh content." 

Call the SEO Leaders, Social: Managed. 
If your company needs a boost to your Google rankings and you do not have a plan in place to make it happen, call our team at (866) 324-9700 or contact us online.  Our proven SEO results are just what your company needs to turn the corner in 2021.  We look forward to working with you soon!