Digital marketing is the modern way in which businesses promote themselves. There are many reasons why your business must begin to build its digital presence if you haven't already. At Social: Managed., a premier digital marketing company in Kansas City, we are experts at building a plan that is right for your business while still fitting your budget so you get the maximum impact. Here are a few reasons why hiring a high-quality digital marketing agency in Kansas City is so important when trying to grow and develop your business.
It's the Most Cost-Effective Way to Market
Most small businesses have a budget set aside for marketing, but every business owner wants to get the most bang for their buck based on that budget. When you work with a digital marketing company in Kansas City, they can look at your company's needs and help build a plan to maximize your budget.
It's Faster and Measurable
Digital marketing can hit unlimited customers almost instantly. When you put out a digital ad, you can see who clicked on it, if they stayed, how many likes you got on social media, etc. It will help you formulate a better plan each time you advertise to get the best feedback. Digital marketing is truly the most interactive way to do business.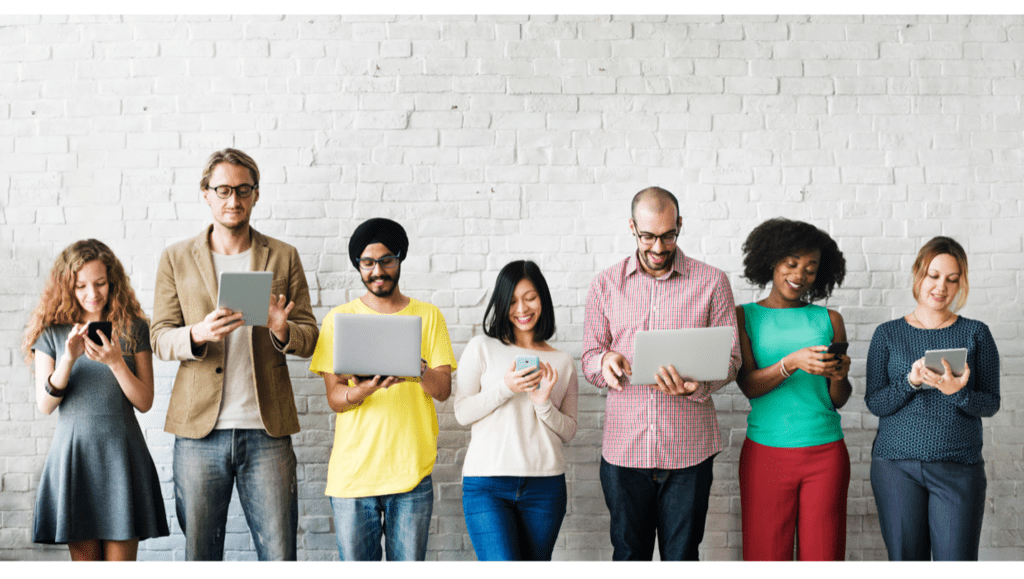 Your Customers Are Digital
Almost everyone nowadays is online and has social media. Social: Managed., one of the premier social media marketing companies in Kansas City, understands all the ins and outs of marketing on social media and the best way to utilize these platforms to achieve the most interaction from customers.
Constantly monitoring success and feedback is essential, and Social: Managed., does just that! As one of the best social media marketing companies in Kansas City, we know that staying on top of the competition in the world of social media takes a definitive plan of action.
Your Competition is Already Doing It
It's a given that your competitors are using digital marketing. In today's world, to have a successful business, you have to have an online presence. If your business is thriving, then no doubt you have a successful digital marketing plan with a digital marketing company in Kansas City. In order to be successful with digital marketing, it often takes special tools and monitoring to see where you measure up against the competition.
You Can Develop or Improve Your Reputation
Most product users look at reviews before buying. By having a way to personally interact with your customers, provide service, view feedback, and improve based on that feedback, you can improve your business while establishing a strong reputation. Seeing lots of positive interaction and feedback enables customers to trust your company and consider it as a serious option.

At Social: Managed., a premier digital marketing agency in Kansas City, we know what it takes to develop a solid and successful online presence when it comes to marketing. We can help create a marketing plan for your business that is within your budget.
Give us a call at (866) 324-9700 or visit our website to contact one of our digital marketing experts today.