Any Kansas City SEO company knows how critical it is to write informative blogs to improve an organization's presence on Google. Blogs should have quality information that is easily readable and broken into different sections so that the text does not seem overwhelming.
One way that the best SEO companies in Kansas City keep a reader's interest is by incorporating images into the blogs. This article will explain some of the benefits of images when it comes to writing a successful blog.
Posts are More Appealing
One of the easiest ways to create a good first impression about your post is to add an image. Blogs are meant to be enjoyable and show some emotion, and if there is too much text crammed into a small space, you can quickly lose your audience.
The best SEO companies in Kansas City know that images give you a better chance of sharing a connection with your readers, as they may be able to relate to the pictures in your post. Whether it's a location, an animal, or a person, your images will likely strike a chord with people while they are reading your blog.
Structure
If a blog isn't divided into smaller sections to give your words some flow, it can be a quick turnoff for your audience. A quality SEO company in Kansas City will add an image before the blog's title to serve as an introduction to what's coming. Images within the text can effectively break up the blog into different categories or subjects.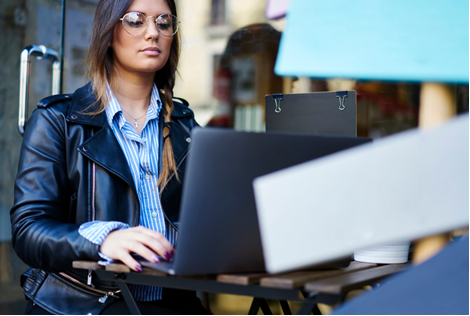 SEO
High SEO (Search Engine Optimization) rankings are typically given to blogs filled with informative content that's combined with videos, graphics, or images. When you use an image, you can add a title, tag, or description, improving the blog's Google rankings. Many SEO companies in Kansas City will try to incorporate keywords into the image description.
Social Media Presence
If you share a blog on a social media platform, the best way to draw attention is to have an image that catches the eye of your readers. As one of the best social media marketing companies in Kansas City, Social: Managed knows that most social media users scroll through posts that don't contain an image. Whether it's Facebook or Twitter, significantly more people will stop and look at a post with an image over one that is strictly text.

If your business could use a boost from the best Kansas City SEO company, contact Social: Managed today. We can assist your business with anything from digital marketing and website design to social media management and SEO.
We look forward to working with you!