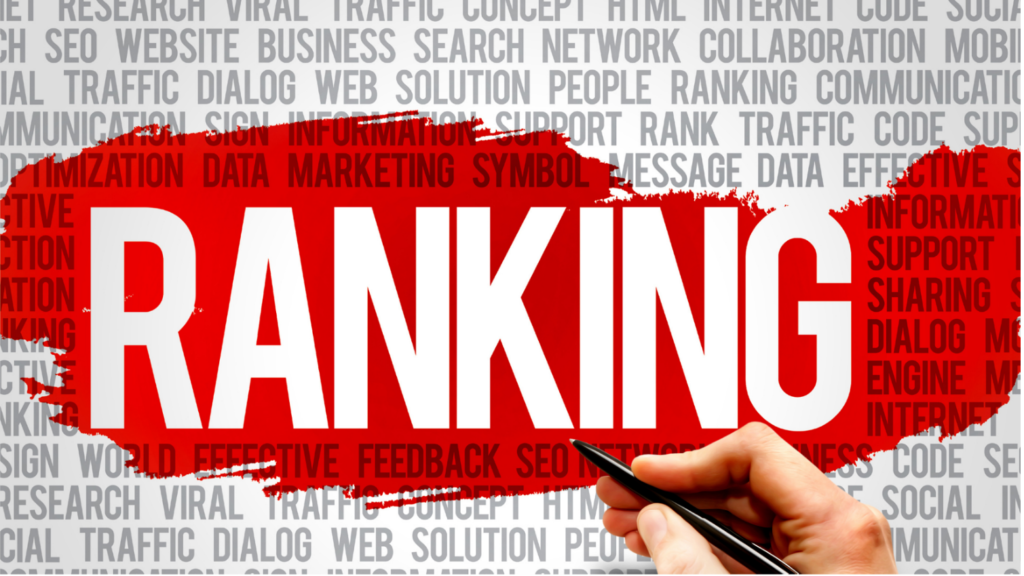 Every company wants one thing, more customers. How do you get them? How do you get traffic to your site? What are the biggest tricks? Hiring a Pensacola SEO company is the best way to increase brand awareness and grow your business. Creative blog content will bring a lot of customers to your website. Surprised? Well, when you attach fresh blog topics and remove outdated content, it spikes your traffic and gives your company some much needed Pensacola web ranking help.
So how do "Google Trends" fit into this exactly? Let's look at this in a different way, let's say you own a plumbing business. You might have an article on your blog for the keyword "how to install a sump pump." Type this into Google Trends and it will look something like this: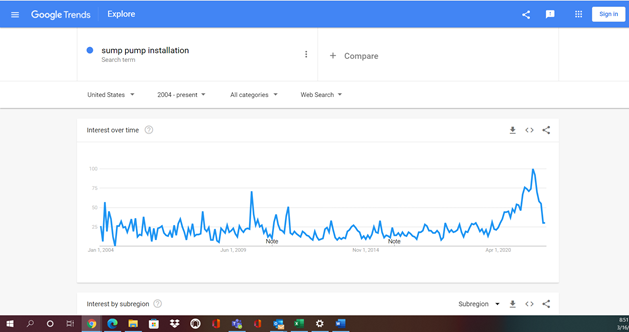 What this shows is that the peak seasons for searching are around April and June of each year. What does this mean to a blog writer? It means an SEO company in Pensacola will know how to drive your site and coordinate your content freshness during peak season. Doing this will give your company Pensacola web ranking help to pull ahead of the competition.
Trending: Where Are Users Searching?
At Social: Managed. we are always looking at Google trends to provide Pensacola web ranking help in any way we can. Google Trends not only provides information on how users search Google, it also conveniently detects digital marketing trends for YouTube, Google shopping, Google images, and Google news.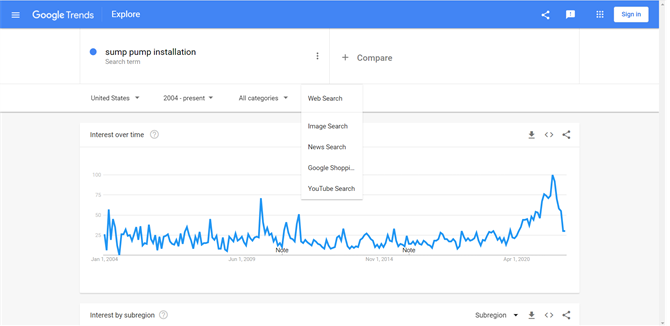 For Google ranking help in Pensacola, start researching on improved keywords. The benefits of using Google Trends to identify draws to your website are endless. To use these ideas in practice, Social: Managed., a leading Pensacola SEO company, can show you the ropes. You can enrich your Google Trends and search for topic ideas by using a Pensacola web design company to refresh your look, or consult with a digital marketing agency in Pensacola
Trending: Choose Growth
You might know how customers usually find your business; Google trends is just a different way to explore a possible channel to use. Searching Google Trends is a preliminary guide to generating traffic to your site.
Make the choice to use Google Trends, Google's keyword planner tool. Those are not enough to put your company over the top though. Your need expert advice on other SEO platforms. With Social: Managed., an expert Pensacola SEO company, you'll gain more insights about your specific needs. You will also learn standard search terms to help develop a better marketing approach for your corporation.
Social: Managed. is a leading digital marketing agency in Pensacola with a mission to provide our customers with a seamless marketing experience across all their digital assets. We achieve this by providing communication, execution, and becoming trusted advisors to all of our customers.

Call us (866) 324-9700 for a free quote or visit our website to fill out a contact form and talk to one of our experts today. We look forward to showing you why we are one of the best SEO companies in Pensacola.